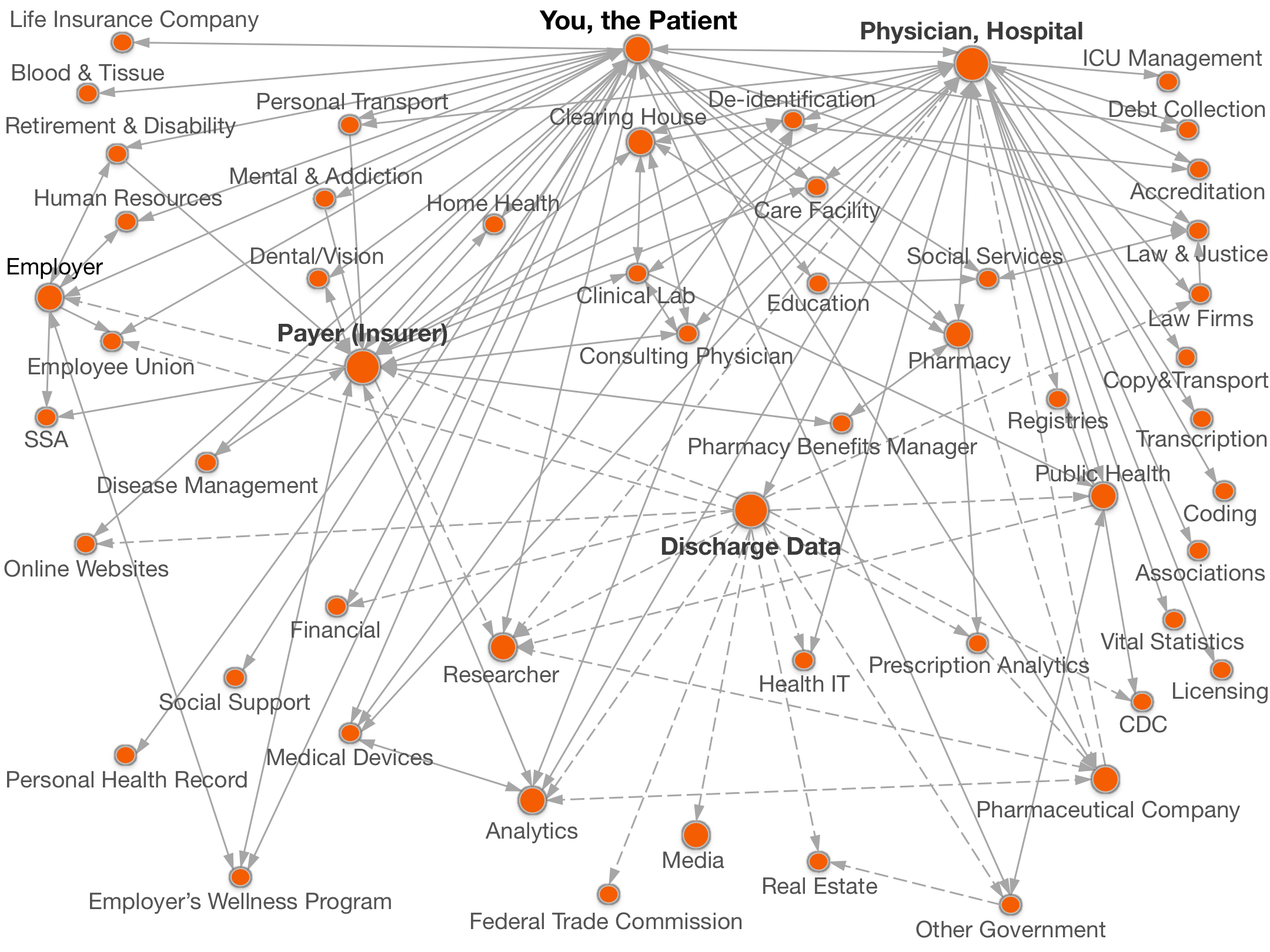 Legend:

with your name,

without your name.
Click on a circle above for names of organizations and details of data shared.
Wellness Programs receive personal health information from you, employers, and health insurance companies and report information back to employers.
Employers trying to tame growing medical costs use Wellness Programs to find people at risk for illness and prod them to change their behavior -quit smoking, lose weight- before they need expensive treatments.
Examples