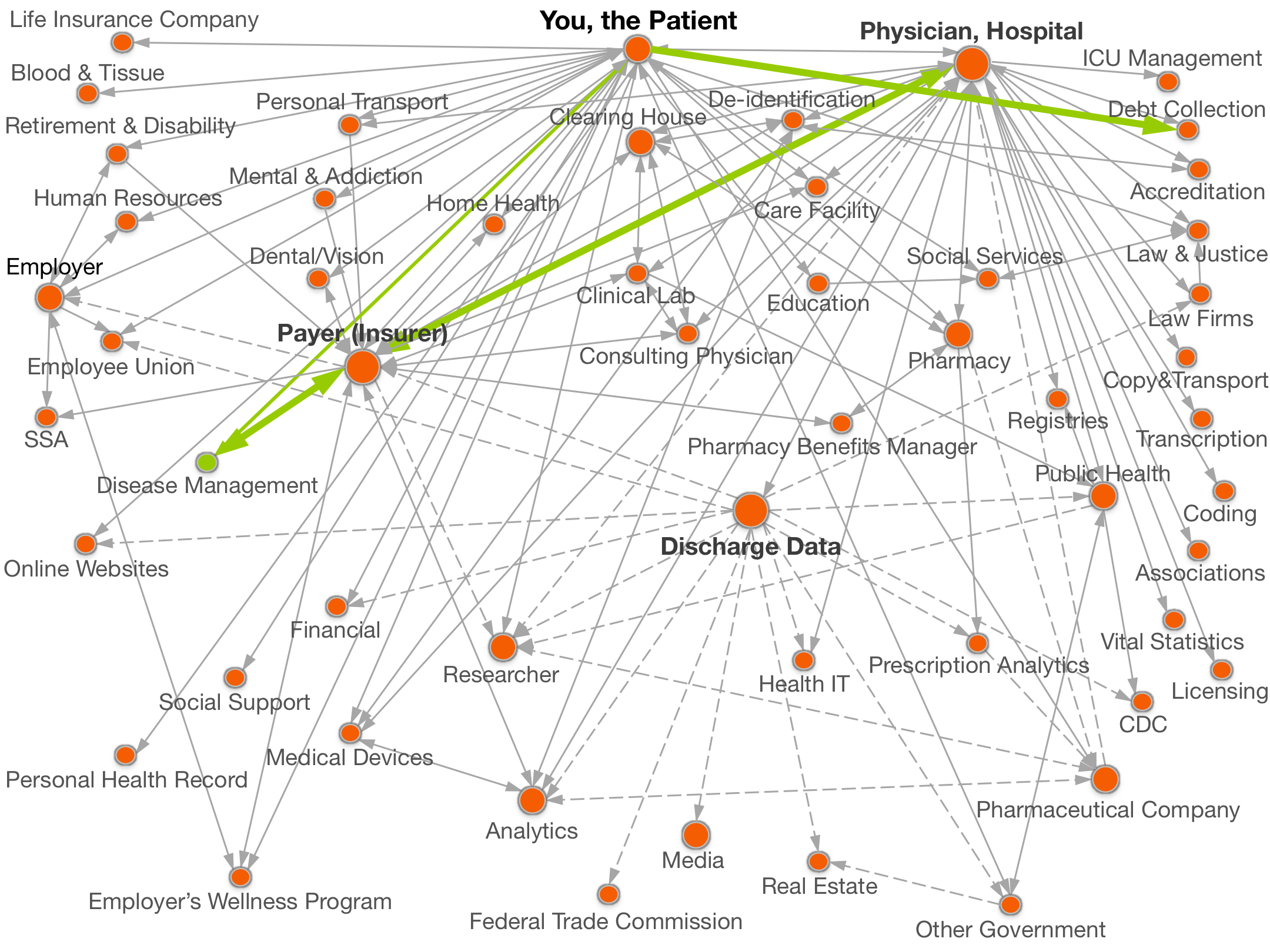 Legend:

with your name,
without your name.
Click on a circle above for names of organizations and details of data shared.
Disease Management firms receive health data from health payers and provide health data back to them.
Disease management companies work for health payers like insurers and managed care groups to reduce health costs by managing the disease or other health issue(s) of the patient.
Examples
Carewise Health, Hewlett-Packard Enterprise Services had a data breach in 2012, in Kentucky. An employee responded to a telephone computer phishing scam. The person was employed by a subcontractor of Hewlett-Packard Enterprise Services (HP ES) named Carewise Health. Unauthorized users were able to remotely access a database of Medicaid client information as a result of the phishing attempt. Eventually HP ES and Carewise Health were able to disable the laptop and notify the Cabinet for Health and Family Services of the breach.UPDATE(01/02/2013): The employee revealed information to the hacker in mid-November. [source].