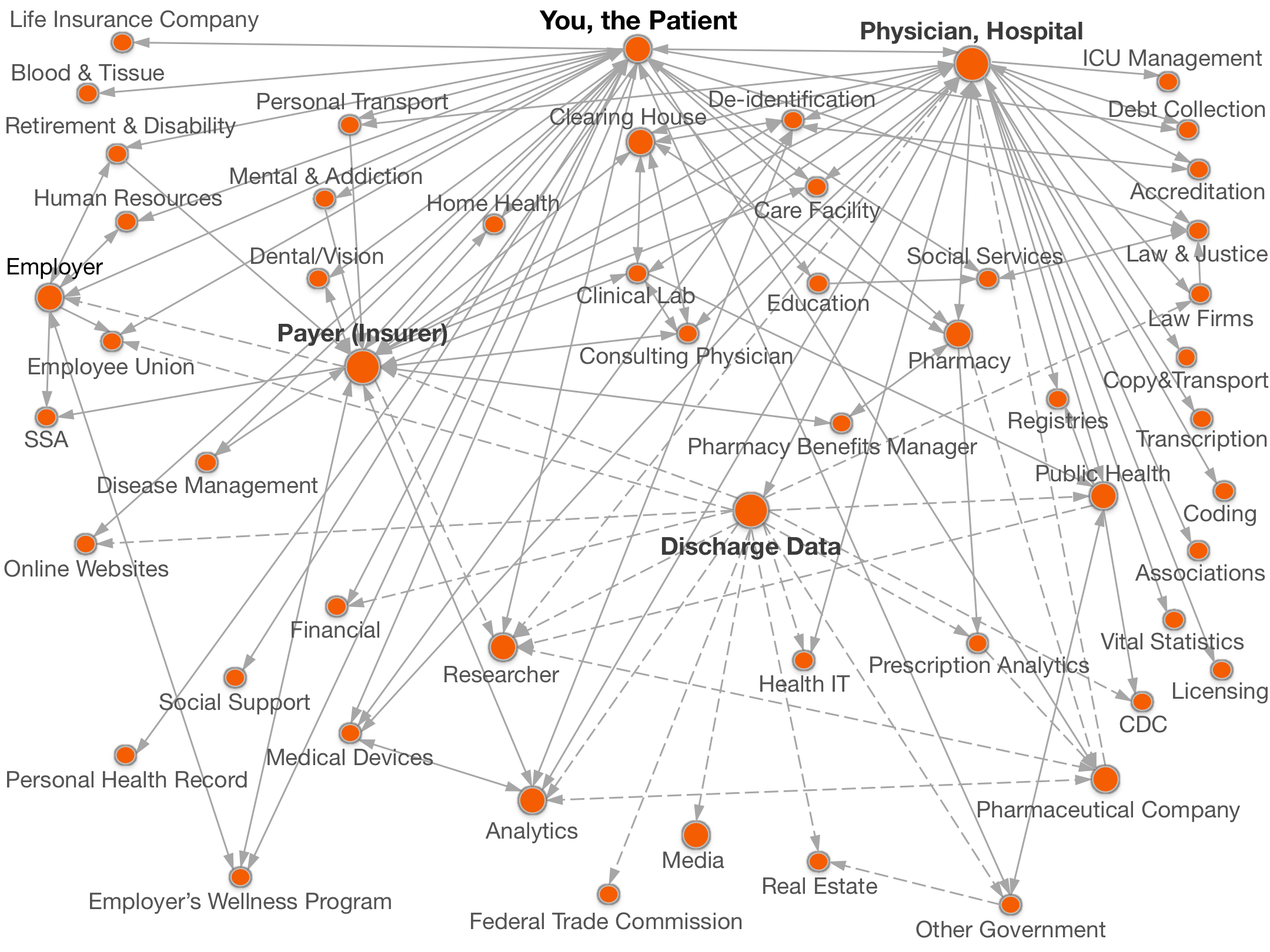 Legend:

with your name,

without your name.
Click on a circle above for names of organizations and details of data shared.
An accrediting organization receives samples of patient information for the purpose of assessing a healthcare provider. Overall, an accrediting organization reviews healthcare providers to make sure the provider's operation is up to par in terms of standards, ethics, competency, and practices.
Here are some examples.
Some healthcare providers are accredited by Comprehensive Accreditation Manual for Ambulatory Care.
Hospitals are accredited by The Joint Commission.
Behavioral Health Care providers are accredited by the Comprehensive Accreditation Manual for Behavioral Health Care.
Examples
| | | |
| --- | --- | --- |
| Colorado Board of Dental Examiners had a data breach in 2007, in Colorado. More than a hundred Colorado dentists and their patients could be at risk for identity theft after a car containing a bag of sensitive information was stolen. Authorities found the car a few days later at an apartment complex where one of the alleged thieves lived. Inside the unit, police discovered a massive amount of personal information from previous crimes. Social Security numbers, dates of birth, credit card numbers, pin numbers to those credit cards, and photo IDs of the individuals they stole credit cards from were all in the bag. (100 records involved) [source]. | | Minnesota Board of Psychology had a data breach in 2012, in Minnesota. A dishonest employee working as a receptionist for the Minnesota Board of Psychology was part of a fraud ring that included nearly 30 co-conspirators. The receptionist was employed from December 2006 until May 2011. She pled guilty to conspiracy to commit bank fraud and aggravated identity theft and faces six years in prison. Those convicted in the case will be jointly responsible for $358,780 in restitution to victims. Fifteen people have pleaded guilty and 10 others have pleaded not guilty in the case. The identity fraud ring was able to make at least $2 million in fraudulent purchases and bank withdrawals. The fraud ring used a variety of methods that included dishonest employees and theft of sensitive information from cars, businesses, trash cans, and mailboxes. (42 records involved) [source]. |
| | | |
| | | |