Health Data Map 2010
Reload page for a different configuration. Drag nodes around to reposition. Scroll to zoom and pan.
Click on a node to display details in right column.
| | | | | |
| --- | --- | --- | --- | --- |
| Information on | these edges | may be de-identified or aggregated, | but not on | these edges. |
Health Data Map 2010 (above) shows representative flows of personal health data 8 years after the promulgation of the HIPAA Privacy Rule. The number of entities receiving information more than doubled. New additions include data, outcome, and disease management organizations, and more billing and offshore services. Entities that once received aggregate, temporary or de-identified information now receive identifiable data. An example is accreditation and quality assessment. The source of the information is first hand knowledge from Dr. Latanya Sweeney and the Data Privacy Lab's work in numerous settings with patient information, including on legal cases, de-identification efforts, and re-identifications of de-identified data [Sweeney 2010].

Below is a static version of the map.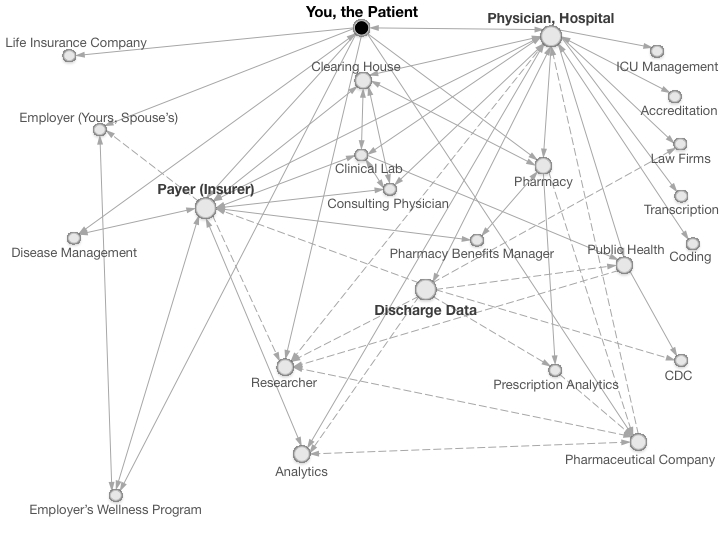 Click on map to enlarge.
Copyright &copy 2012 President and Fellows Harvard University.
---